ART 110 — Drawing I
---
Outcomes
After this class, you will be able to:
Draw 3-dimensional objects in proportion using principles of perspective, and by comparing and identifying the key landmark points for the size, position, and angle comparative relationships of the object to those of the drawing.
Apply shaded values (i.e. darks and lights) to drawings to create the illusion of local color value, 3-dimension, and areas of light and shadow.
Apply principles of design to create successful compositions.
Draw using graphite, charcoal, and ink.
Evaluate and critique your own work and other students' work.
Description
ART 110 Basic Drawing is designed to establish a drawing foundation to build upon. The course introduces methods and principles to achieve accurate proportion, value, compositions. The course will also include the standard vocabulary terms used to communicate art design principles, elements, and methods.
Expectations
Plan to spend at least 12 hours a week working on the assignments. Students are responsible for giving themselves participation points for each week and participating actively in the class-wide discussion board. All drawings will be scanned and submitted to the discussion board. They need to be scanned in at 96 dpi and at 1200x800 pixels.
Unless you wish to opt out, we will be using your drawings as examples in future ART 110 classes.
BYU-I Learning Model Architecture
This course will give students opportunities to implement the BYU-I Learning Model which consists of Prepare, Teach One Another, and Ponder and Prove on a weekly basis.
Prepare
Students will prepare by thoroughly reviewing all weekly content and instructions before beginning assignments.
Teach One Another
Students will teach one another by giving positive and negative critiques to each other on their drawings.
Ponder
Students will analyze and record what they learn weekly and cumulatively.
Prove
Students prove what they have learned through their exercises and final drawings.
Prerequisites
Must be an Art major or have an approved art cluster through the College of Visual and Performing Arts.
Note: We have found that Students do much better in Art 110 if they have taken Art 107 first. Art 107 is not a pre-requisite to Art 110, but it is strongly recommended.
Bookstore price for Art 110 kit varies each semester but is significantly lower than if you purchase these items separately.
Lab
As part of your experience in the course you are required to attend the lab. Before coming to the lab you should be prepare by:
Reading the course content
Watching all the videos
Having begun doing the homework that is due Wednesday.
Required Materials
Note: These Materials may be purchased at the BYU-I Bookstore as the "Art 110 Kit" for a reduced price.
Staedtler Mars Lumograph Drawing Pencils—HB, B, 2B, 4B, 6B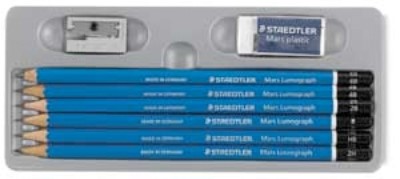 .35MM Black Pigma 03 Micron Pen
.45MM Black Pigma 05 Micron Pen
.50MM Black Pigma 08 Micron Pen

Charcoal Pencils 2B, 4B, 6B, White

Black Fine Sharpie W/UPC

5x7 Leather Chamois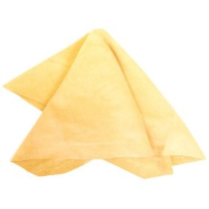 Metal Ruler—18 inch
Ruler 1x12 "Graph cth"

Plastic Triangles: 8" ST 45/90 and 30/60 Degree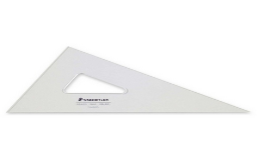 Large Kneaded Eraser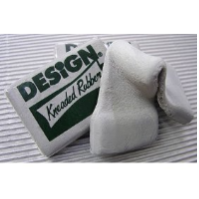 Mars Staedtler eraser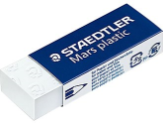 Paper Blending Stump

Sketch Book—9x12, WB HD cover 80ct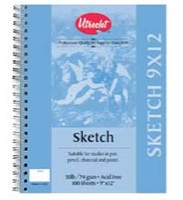 Due Dates
See Understanding Due Dates in the Welcome folder.
Grading Policies
Allow at least 1 week for the instructor to grade the student's work. Grades are based on how a student completes exercises, assignments, quizzes, and participates in the discussion boards. Rubrics will be used to grade the exercises and final drawings. Quizzes will be automatically scored by I-Learn. Discussion board scores will be assigned by the students and the instructor. This constitutes 100% of the grading criteria.
Late work will be evaluated by the instructor based on the extenuating circumstances.
Students that receive a low grade on any assignment can re-do it and receive a higher "repentance" grade. Your final grade for that assignment will be the higher of the two grades.
Tracing
In the current professional world of art and throughout all recorded art history, methods of transferring images have been used to increase speed and achieve accuracy in proportion, composition, perspective, etc. The artists have used everything from a pinhole camera and light tables, to computers and Epsom projectors. You may also, in your own career, choose to use some form of projection/transfer devices, which will be completely acceptable.
Please be aware, however, that we will not be tracing in this class and that it is considered improper. If a student at least attempts to learn and apply the perspective and construction drawing principles that the course teaches, rather than tracing, they may not arrive at a completely accurate proportioned drawing. However, they will have gained essential knowledge that they otherwise would not have.
If a student traces a drawing instead of drawing it freehand and submits it as an assignment, they will not receive credit and will be asked to re-submit the drawing.